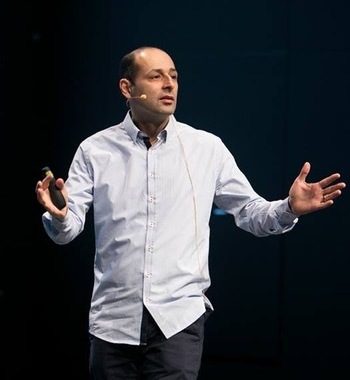 Fredrik Milani
Lecturer of Information Systems
Software Engineering & Information Systems Group
Institute of Computer Science
University of Tartu, Estonia
E-mail:
babook[at]ut[dot]ee
Address:
Institute of Computer Science, University of Tartu
J Liivi 2, Tartu 50409, Estonia
Fredrik worked with business analysis and development of IT solution for more than 10 years at a universal bank before joining the academic world. He began his PhD studies, researching about managing variability in business processes. Following his PhD, he continued teaching and research within the field of business process management. He has been teaching courses on Business Analysis, Software Product Management, and Business Process Management.
The course on business analysis is, at its core, about "delivering business value" and is defined as "the practice of enabling change in an enterprise by defining needs and recommending solutions that deliver value". This simply means to analyze needs or problems of a specific business for the purpose of designing, developing and implementing a solution to fill that need or solve the problem. Value is very often delivered by means of IT-intensive solutions. Although the work of business analysis can take on a multitude of forms, in the end, it is about understanding the current state and through a set of activities, bring the business to desired future state that is of higher value.
Software Product Management combines the business perspectives of software product management, beginning with an initial idea to a business model, assessment of the financial viability of the new software product, and successfully managing a software product. The course covers business model generation using the widely used business model canvas with particular focus on value proposition (product/service), business case analysis, importance of design, communication, risk management, road mapping and release planning.
The Business Process Management course introduces principles and methods of business process management along its lifecycle. The course begins with process identification and then move on to process discovery (modelling processes using BPMN). The course then covers process analysis, redesign, and automation. Finally, process monitoring is introduced.
Fredrik's combined experience with business analysis extends well over ten years. He has taught subjects such as business analysis and business process management to students and practitioners in Estonia and Sweden. His experiences also covers delivery of different consultancy services to industry.
Currently, his focus is on process innovation enabled by IT and digital technologies. His research therefore, encompasses process mining, process innovation, digital solutions, and blockchain technology.
For more on his research, see Google Scholar.